Cali Vape Review: Orange County CBD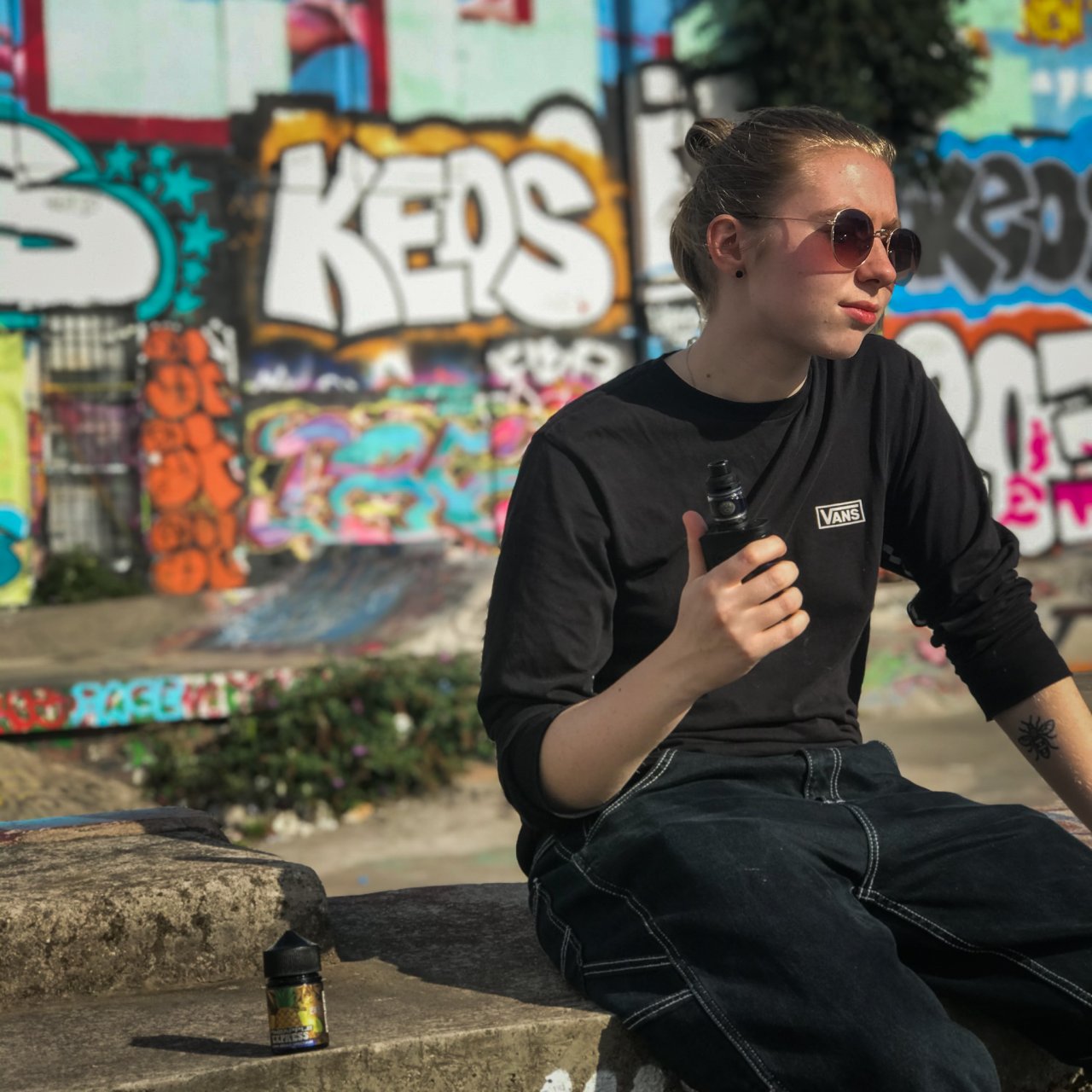 Cali Vape Review: Orange County CBD
There are many ways to take cannabidiol or CBD, but one of the best is through vaping. Vaping offers a discreet and efficient way to enjoy your CBD and it's especially more effective than other methods. With quality CBD vape juice, you won't have to worry about harmful chemicals that you'd get from smoking. Plus it doesn't leave any odours or soot in the air. While vaping is a relatively new trend in the CBD world, many people already use and love it. 
Here's all you need to know about CBD vapes and the Orange County CBD Cali Range!
What is a CBD Vape?
What is a CBD vape? CBD (short for "cannabidiol") is a cannabinoid extracted from the cannabis plant. CBD vape juice is a liquid that's specially formulated with a hemp plant extract (CBD) and a standardised vape juice carrier (VG & PG) meant for vaping. It's now common to find CBD vape liquids with a range of flavourings. This liquid is evaporated in a vaporizer and inhaled to deliver CBD into the bloodstream via the lungs.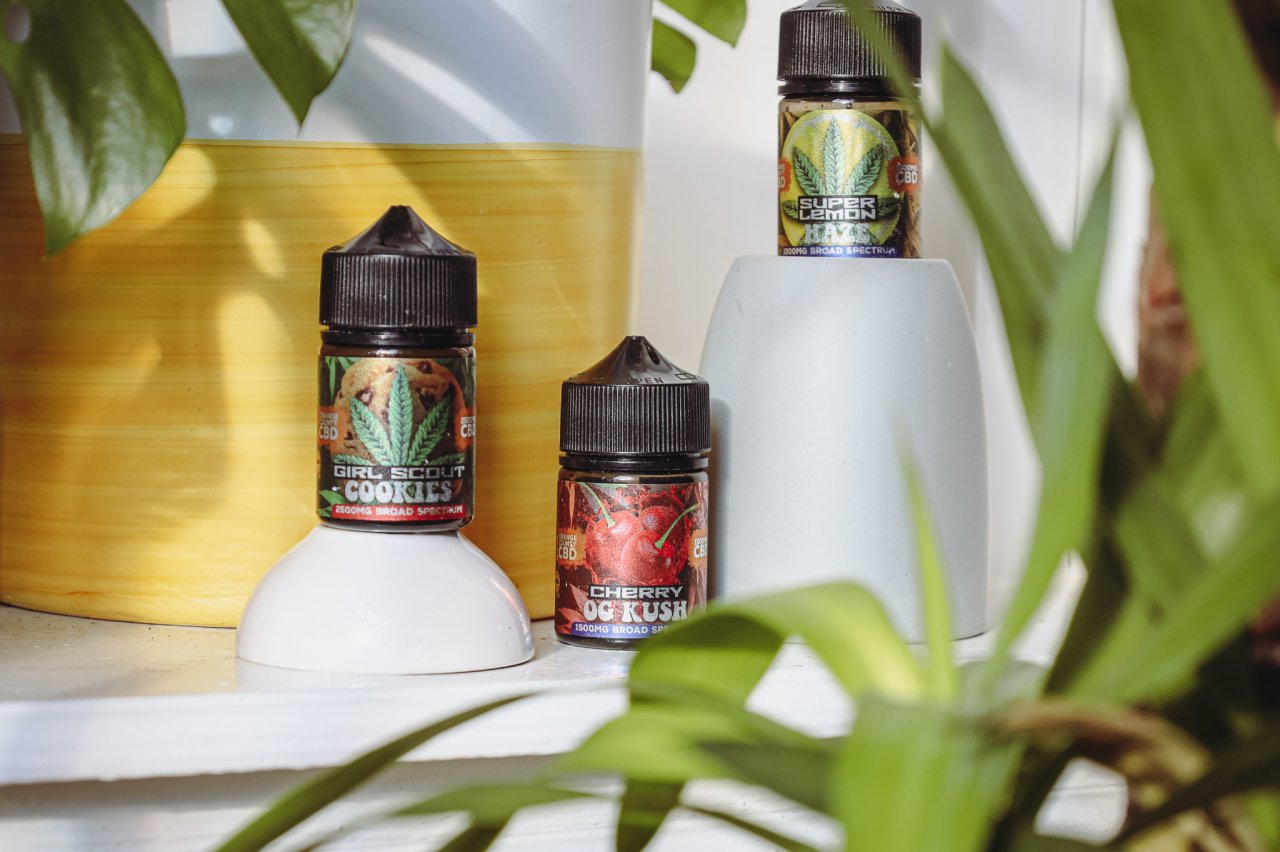 CBD vaporizers are easy to use. You only need to feed them with the CBD vape liquid, ignite by pressing a button, then suck through the mouthpiece and enjoy the contents of the juice. By inhaling slowly and in a calm, focused manner, a person can let the effects of the CBD soak into their system in a way similar to a high quality, meditative experience.
Why vape CBD instead of using the other methods?
A lot of people ask why they should vape instead of using other methods of taking CBD. Vaping has become popular because it's fast-acting and you can take it on the go. The other reason many prefer vaping CBD is that it's a healthier option than smoking, making it the ideal option to help quit smoking. Whatever your reason for vaping, it's important that you're comfortable with your choice.
What does the Cali vape taste like? 
One of the most popular vape juice flavours in the UK market is the Cali range by Orange County CBD. Regardless of which one you choose, expect a mellow and rich flavour that delicately combines sweet and savoury to produce delicious vape juices.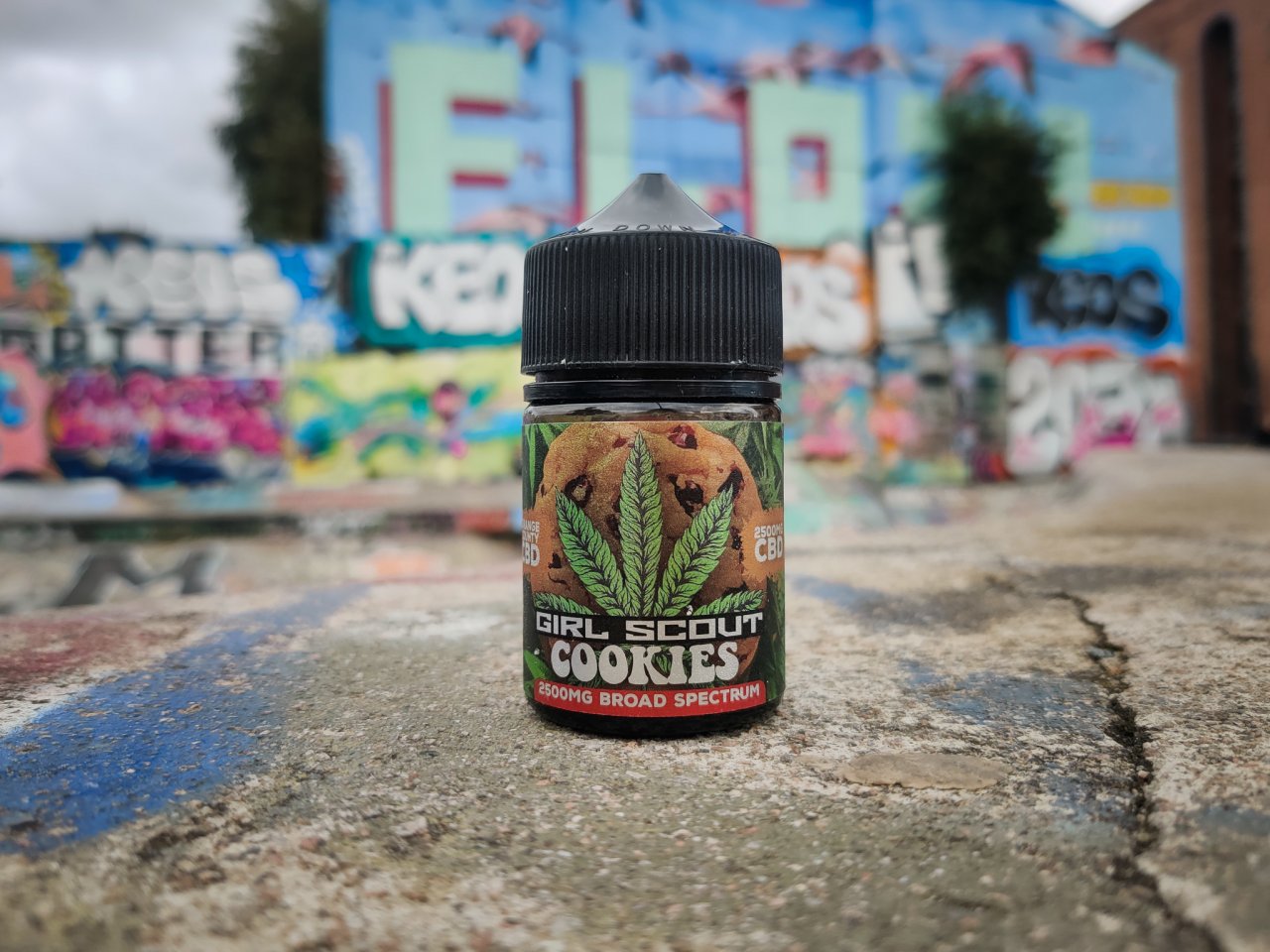 The Cali vape collection does not just come with unique flavours but also comes along with distinct aromas that improve vaping sessions significantly. Orange County CBD uses a variety of organic terpenes to flavour their products. Terpenes give most plants their characteristic smell! Some of the top picks in this category of products include:
Sunset Sherbet CBD e-Liquid was created with the intention of giving consumers a sweet, fruity flavour! This formulation combines CBD, flavourings, terpenes to create a summery flavour that can be enjoyed all year round. I found this flavour really enjoyable and sweet, especially considering the large amounts of CBD compared to others on the market.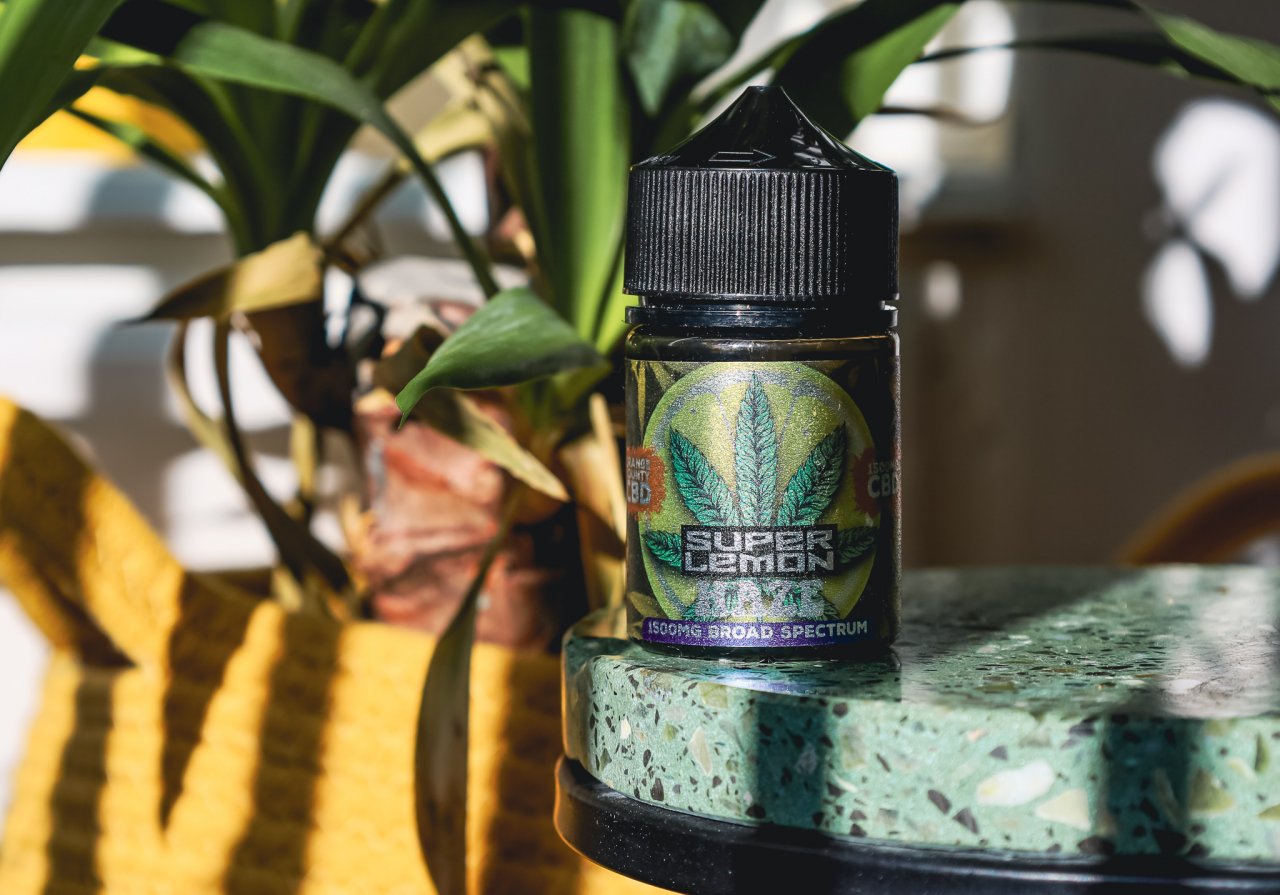 Super lemon haze CBD e-Liquid is the product that collaborates lemon flavours and CW Hemp, and it's like no other CBD-infused juice on the market. This is because it also includes a series of terpenes compatible with the flavours of the CBD e-liquid. The flavours are minty, citrusy, and fruity with notes of tangerine. I found the flavour very prominent in this juice!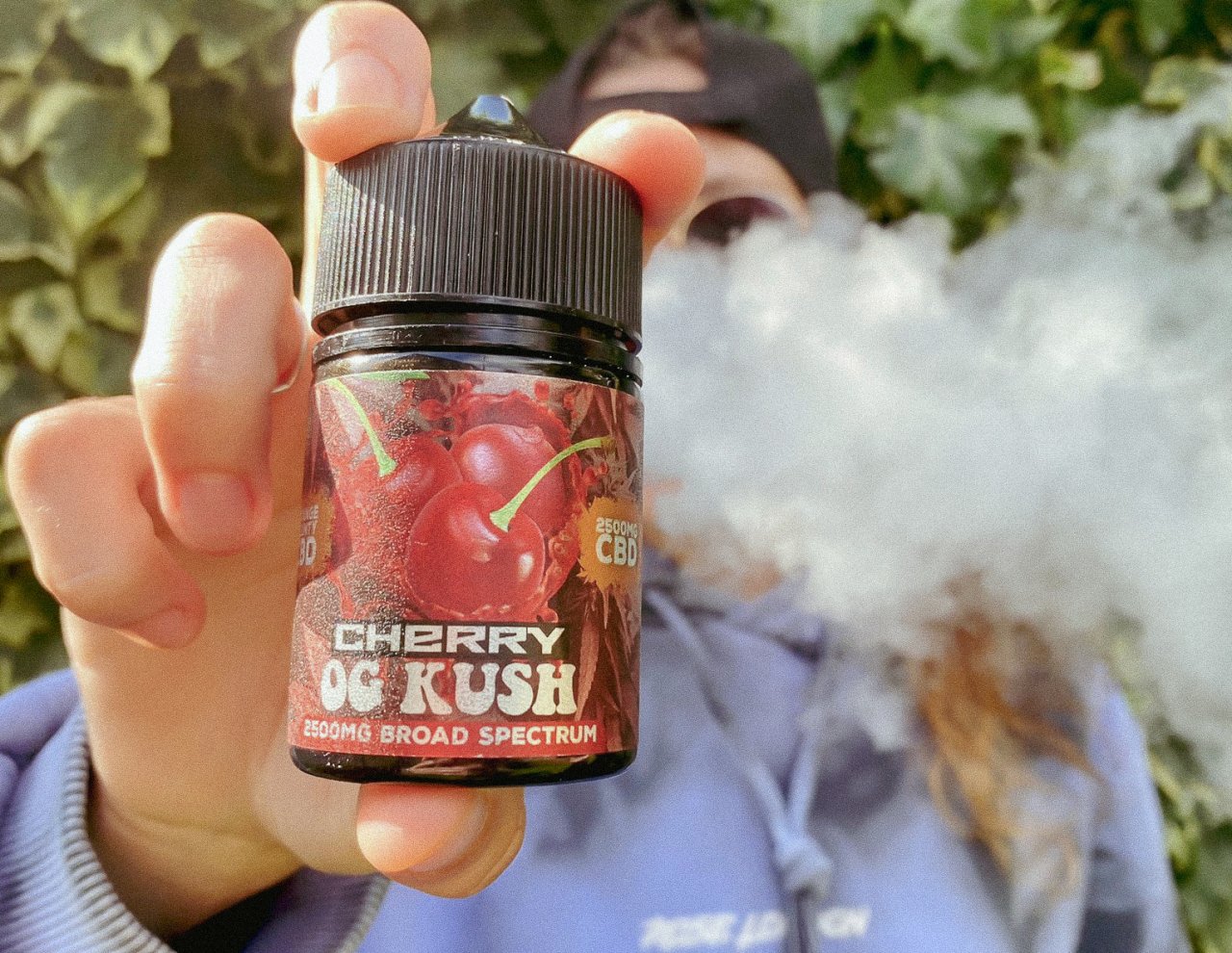 Star dawg haze CBD e-liquid carries a pleasant citrus taste, but with a hint of sweet peppery spice giving this vape a nice balance for inhaling directly to the lungs. It is like drinking fruit punch with green apple pieces, sort of like punch without all the sugar. The biggest note with this liquid was the strong aroma of earthy terpenes (i.e., this vape smelt and tasted like real marijuana!) which I have never had before in a vape!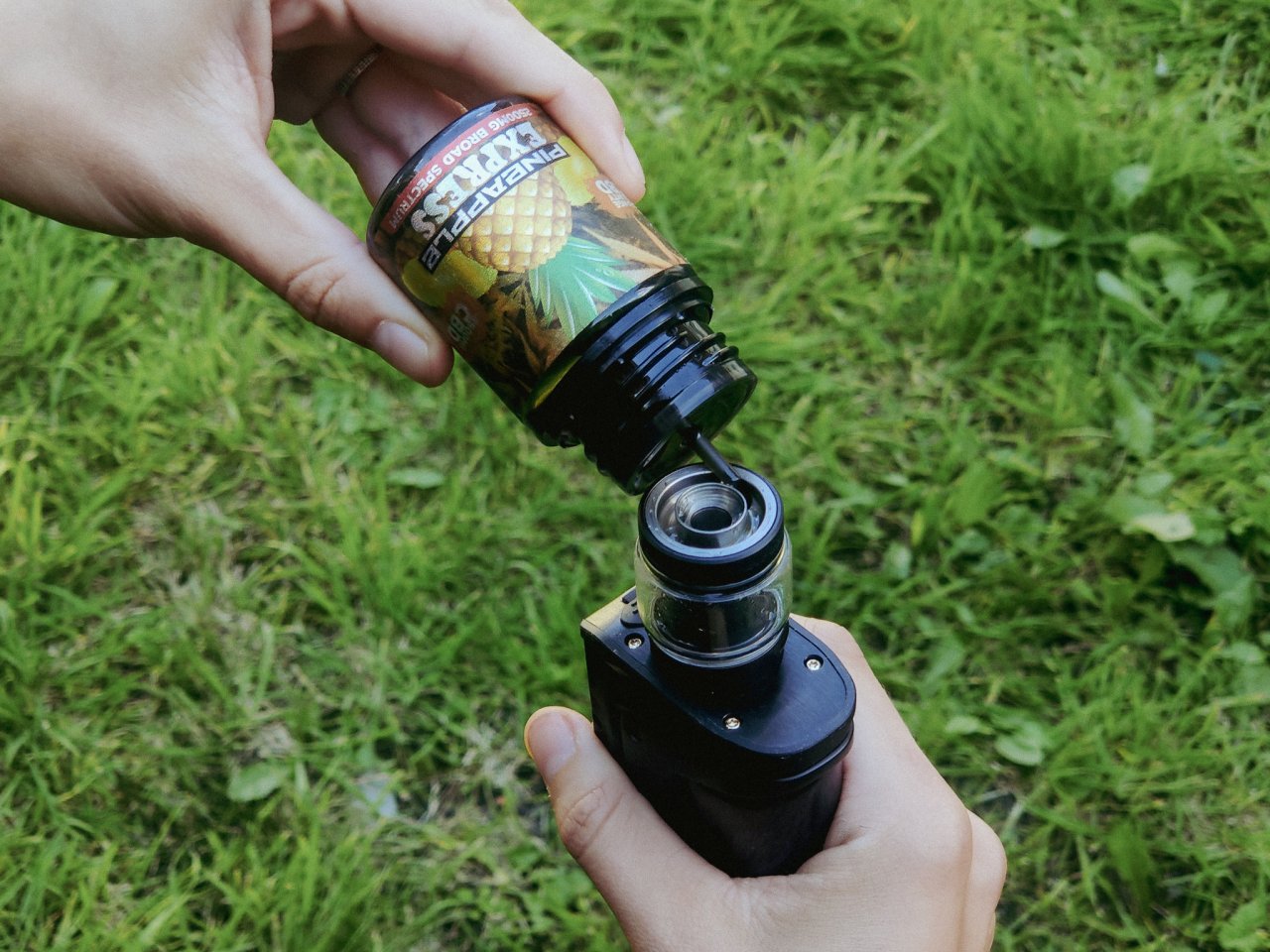 Pineapple Express CBD e-liquid is an all-natural and pineapple flavour-enhanced e-liquid. It's all natural vape juice oil made with only the highest quality ingredients. This is a traditional Cali strain so its nice that the vape liquid lived up to its name! I found this juice really smooth to vape and the fruity notes are very prominent.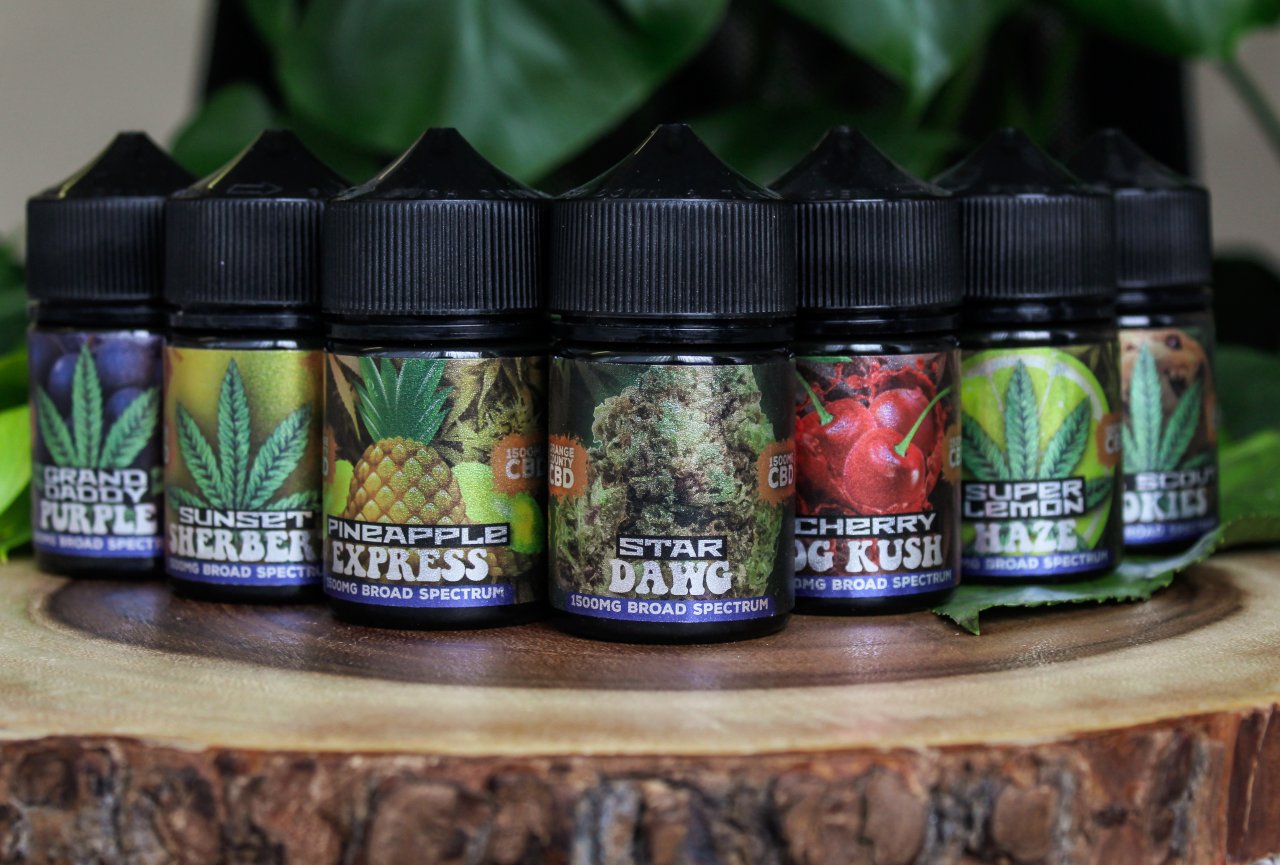 Cherry OG Kush CBD e-liquid is a great reminder of why you have to stop smoking and take care of your health. It comes with a strong cherry flavour that many people find delicious. It vapes super fresh and the terpenes really add to the flavour!
How does Cali vape compare to other e-liquids?
Many users of the Cali Vape collection agree that it is top quality among the other e-liquids that they've ever tried in the UK and beyond (based on company reviews). These products are of exceptional quality and use the purest ingredients. Here are some reasons why there's nothing like Cali vape on the market:
Has a strong flavour (made even better with the added terpenes)
High quality packaging
Contains high contents of CBD (1500/2500mg!)
Wide variety of flavours (all based on Cali strains)
Comes from a reputable brand (Orange County CBD are a multi-award winning CBD manufacturer based in the UK which have the credentials and transparency that I look for)
Third part lab reports (What they say is in the bottles in backed up by lab reports on every product!)
What does Orange County CBD say about their Cali Vape?
"Our customers can't get enough of this range, and we are thrilled about it! Innovation drives the CBD market and by adding terpenes to our e-liquids, we managed to put ourselves ahead in the market! Our dedication to quality, innovation and diversity are the key drivers in our success and we cannot wait to bring out new and exciting products for our lovely customers!"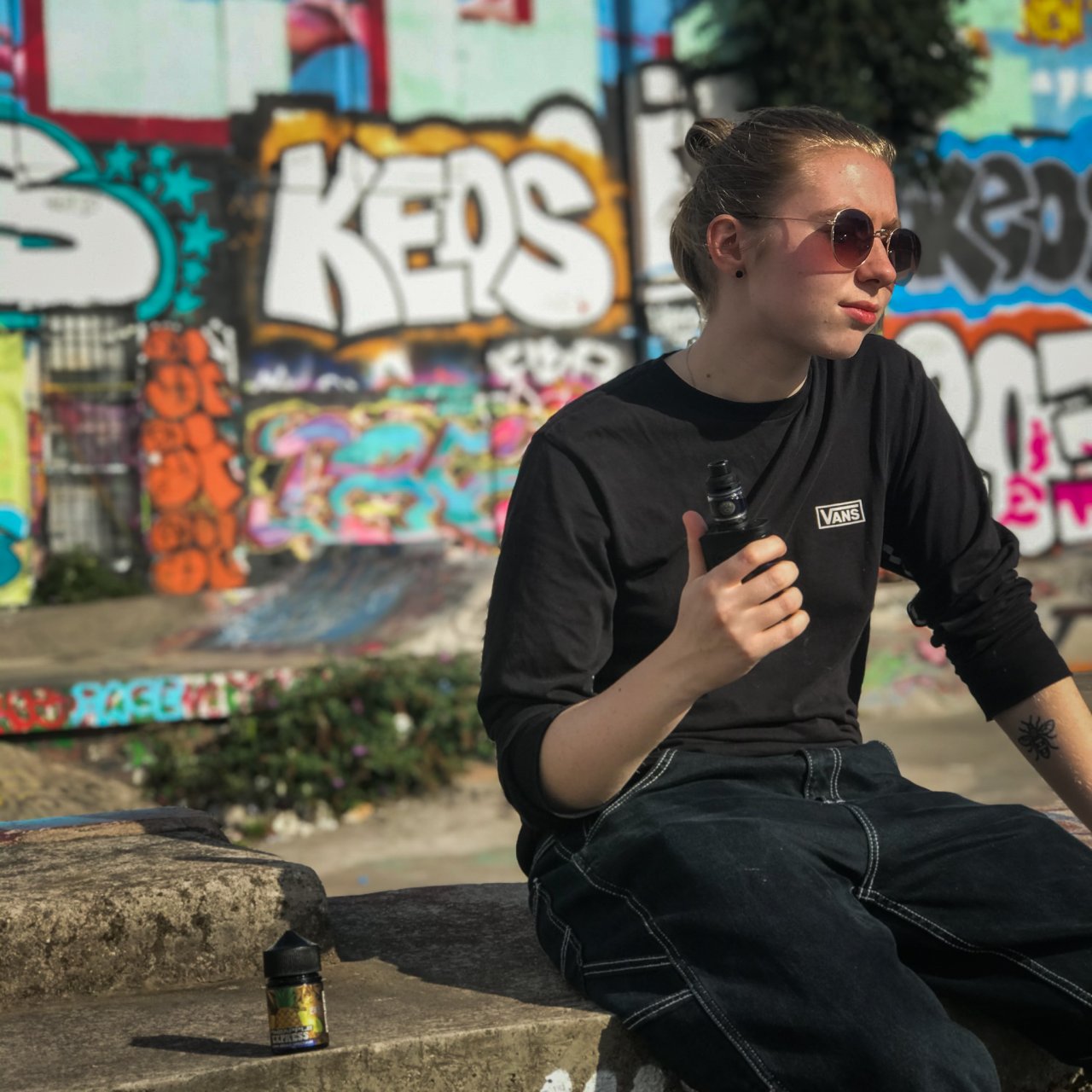 All the Cali Range CBD Vape Juices contain between 1500mg to 2500mg of CBD, mixed to a 60VG/40PG ratio. The orange country CBD Cali range includes these 8 products:
Pineapple Express CBD E-Liquid
Star Dawg CBD E-Liquid
Girl Scout Cookies CBD E-Liquid
Super Lemon Haze CBD E-Liquid
Orange Cream CBD E-Liquid
Grand Daddy Purple CBD E-liquid
Cherry OG Kush CBD E-liquid
Sunset Sherbet CBD E-Liquid
Check out the Orange County CBD range here now!!